With his online academy, Martin Limbeck has reached a milestone in sales education.
This sales academy of the Martin Limbeck Training Group was developed specifically for customers who attach great importance to individual online learning, be it with or without face-to-face sessions.
Integrated learning for sales success: This program is conceived for corporations and small and medium-sized enterprises operating in B2B and B2C. It is equally recommended for private individuals or self-employed persons who would like to develop themselves further in the field of sales. With your enrollment into the 52-week program, you will have 15 months' worth of access, so that you can proceed at your own pace. Following your completion of the program, you will have the option of taking an online test and receiving a "Certified Professional Sales" (CPS) certificate.
For us, sustainability is paramount: The Martin Limbeck Online Academy banks on long-term development and profound changes in routine, rather than short-term infusions of knowledge. Our blend of innovative software and outstanding, certified instruction ensures sustainable success through a rigorous and steady accumulation of experience and the development of new thought patterns, behaviors, and skills.
Hands-on experience as opposed to classroom instruction: The constant access to learning materials enables an ongoing engagement with relevant content, both online and offline. Moreover, the repeated implementation and practical experience serve to foster a sustained and enduring identification with the material in question.
Individual training adapted to your needs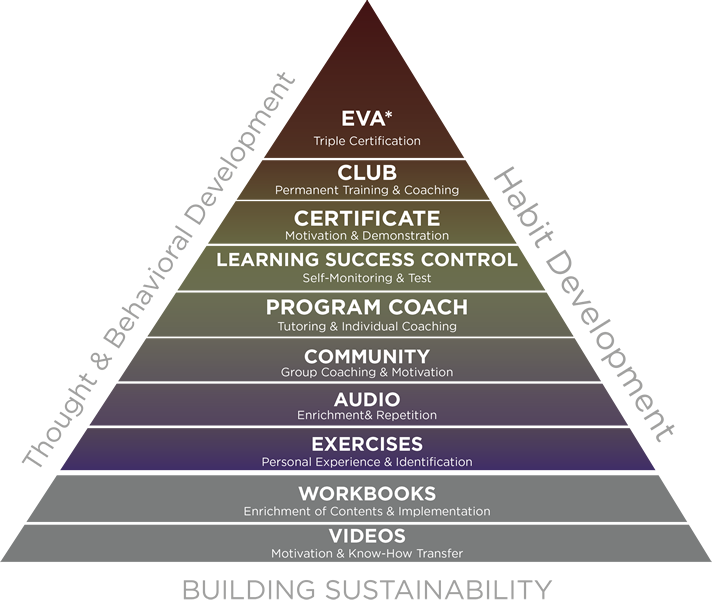 *) Evaluation of training measures through external, court-certified experts for the European education system
Would you like to provide your customers or employees with your own online platform, or could you benefit from a white-label platform with the contents of the Martin Limbeck Training Group, your corporate identity, and your own topics for the internal training of your employees? Podcasts and videos created specifically for your learning system, with accompanying exercises and course materials, ensure an intensive sales sparring program tailored to your needs.
Get in touch with us, we will be happy to create a package to your specifications.
For more information about the Online Academy, click here:
www.limbeck-academy.com